Running a successful B2B business isn't just about innovation and marketing; it's about managing finances in a way that propels your business forward.
Do you waste your time creating invoices, receipts, processing these, and conducting follow-ups – manually? Or maybe, you still manually track each transaction or payment in your Excel sheet?
It's common to feel overwhelmed with receipts, invoices, and spreadsheets, especially if you're still relying on manual methods. But the reality is, you don't need to spend countless hours each week getting tangled in financial chaos.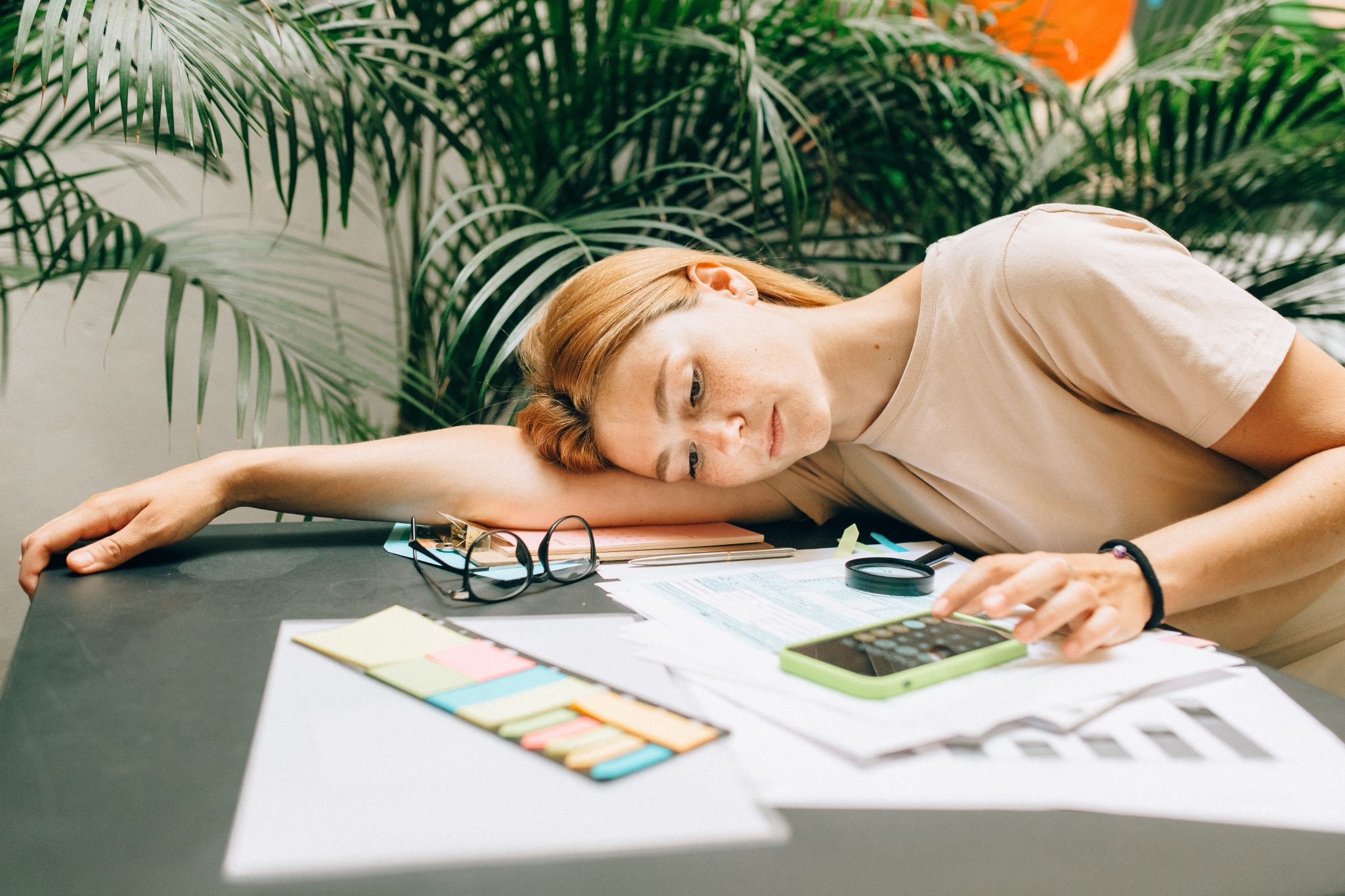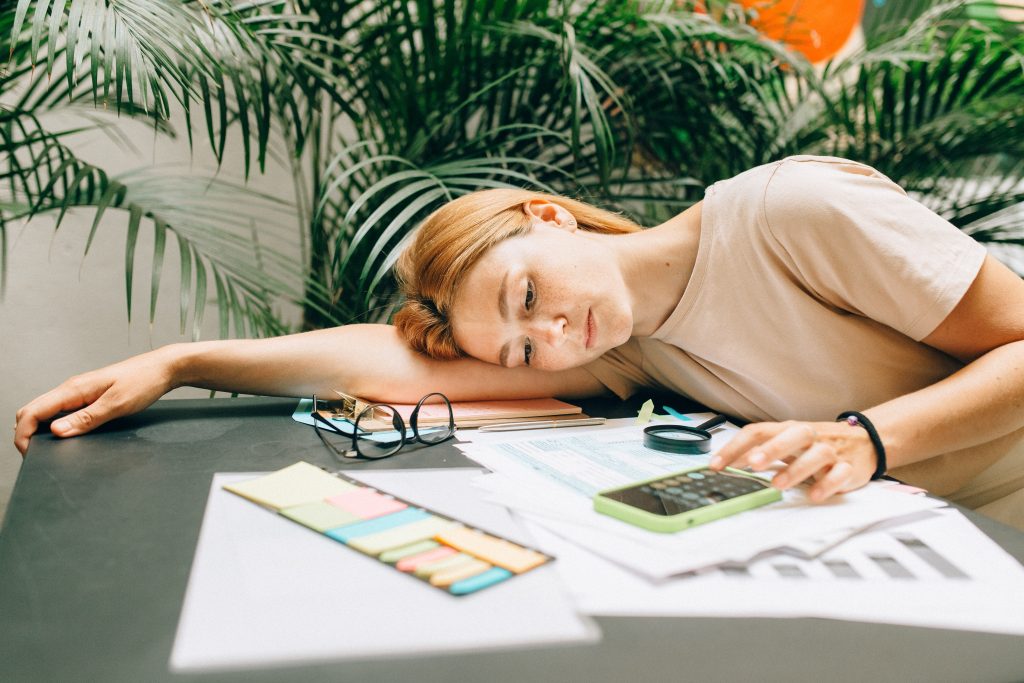 Instead, you can streamline your finances in just 30 minutes a week, empowering you to focus more on growing your business.
Interested?
If you want to:
Grow your business
Have a more consistent cash flow
Generate more income for you and your team
Have financial peace of mind
Save your energy to serve your clients better
you need to plan and manage your finances efficiently.
Read on to discover a simple 4-step framework that will transform your financial management, boosting your profits and giving you peace of mind.
1. Surround yourself with a great team of people
Building a strong financial team is essential for growth. You could either outsource it or hire someone in-house – that's your choice. Most owners are familiar with the idea of a traditional on-site bookkeeper, but could your business benefit from hiring a virtual one instead?
Having experts manage your books and numbers prevents errors and allows you to focus on other aspects of your business. Even if you think managing finances is straightforward, mistakes can be costly and time-consuming to correct.
TIP: Having a great bookkeeper it's just a start – see this chart below to check how your finance team should look like as your agency grows: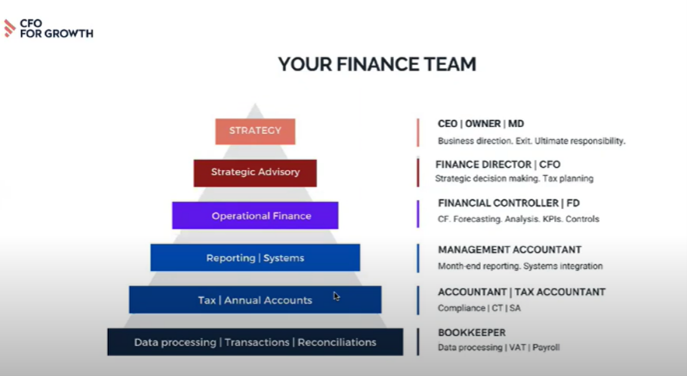 2. Adopt helpful technology
Now, if you have a team set up and ready, the next thing your business needs is technology to ensure smooth and efficient operations of your finance department.
For instance, GoCardless or Stripe for client payments, Dext or HubDoc to upload copies of receipts into your accounting system, PLEO to manage your team's expenses, and other platforms that help with data visualization and managing cash flow.
Take advantage of what the tech the world has to offer.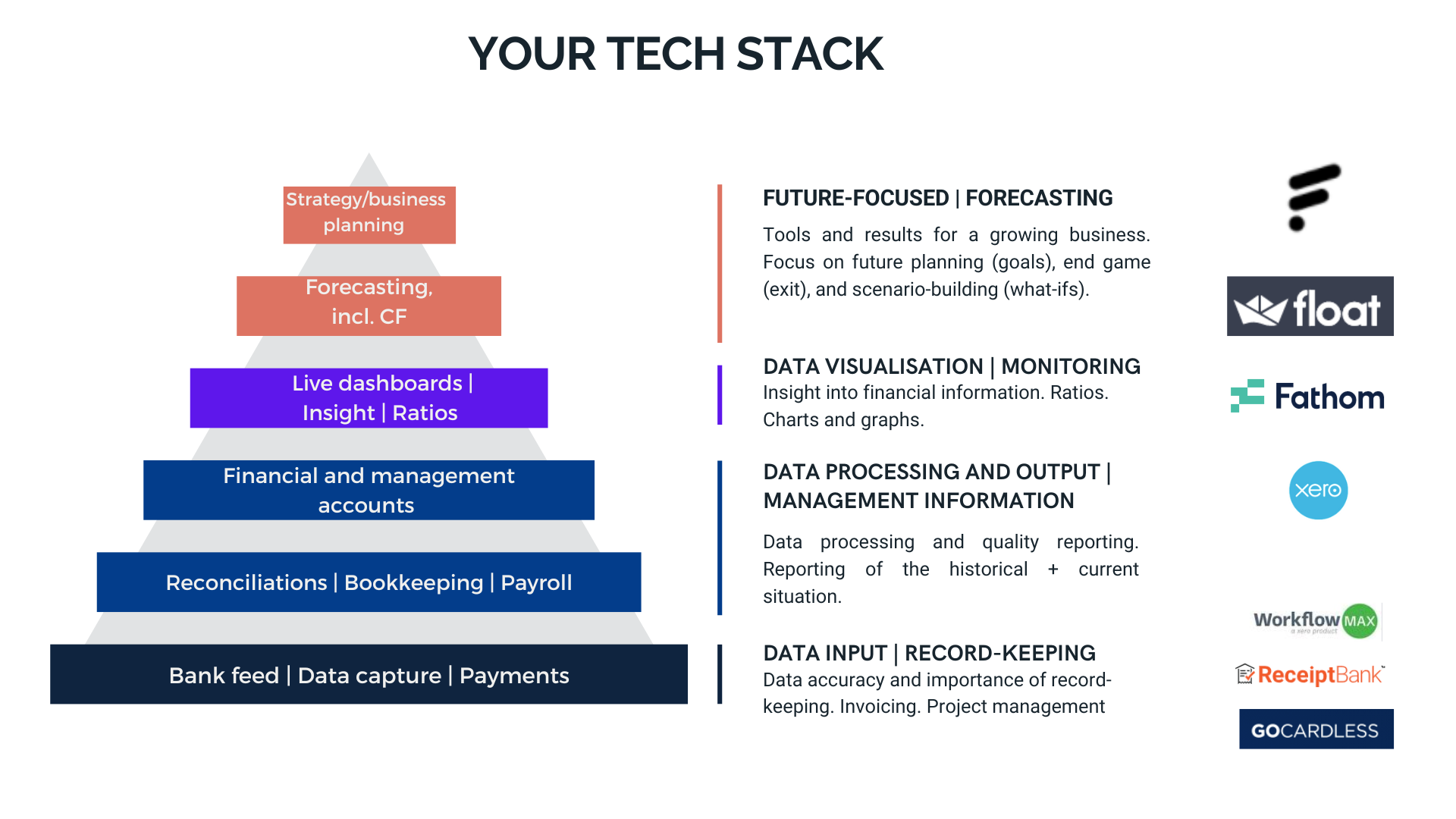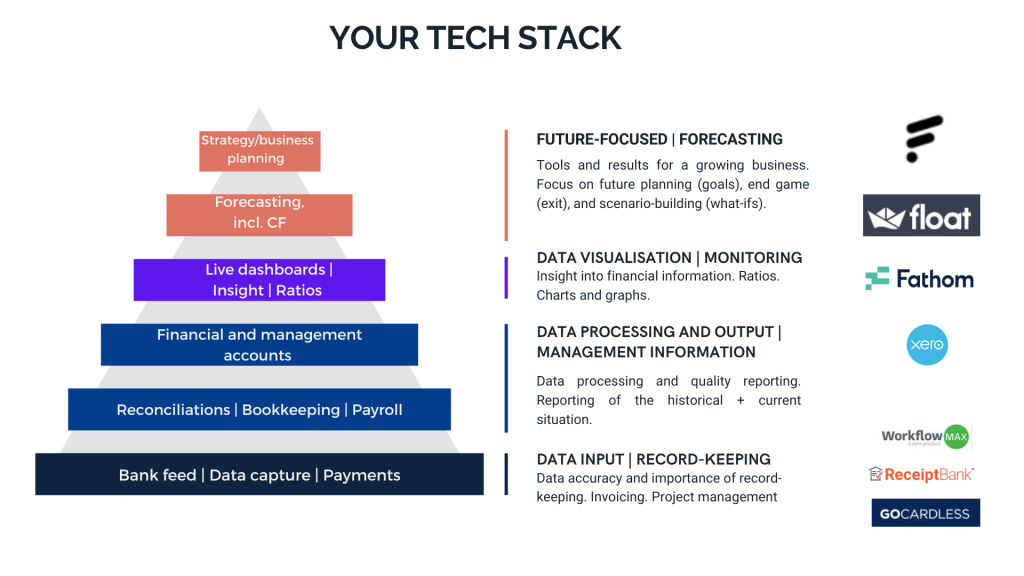 3. Know your KPIs and create a dashboard
Understanding your Key Performance Indicators (KPIs) is essential. They offer insights into growth, profitability, cash position, sales performance and more. Link your goals to KPIs and track them using a dashboard for a visual and actionable overview of your business's financial health.
With a dashboard, you not only have a visual representation of your finances, it is also a way for you to easily see what is working and not working for your business.
Your dashboard should include a mix of KPIs:
Growth KPIs
Profitability KPIs
Liquidity KPIs
Marketing and sales KPIs
Operational and HR KPIs
90 days cash flow forecast
Outstanding debtor's balance
Actual results vs budget or plan
Depending on what you would like to focus on in the given year in your business, you can choose a different set of KPIs to monitor. 
4. Have discipline when it comes to your finances
I'm being told by my marketing coach every day that I must be consistent – and I truly believe we need to be just as consistent with our finances as well.
Having the right tools and team is just the beginning. Discipline in monitoring, updating, tracking, and reviewing your financial information is vital. Consistency with your finances will lead to a tangible improvement in your numbers, setting you on the path to success.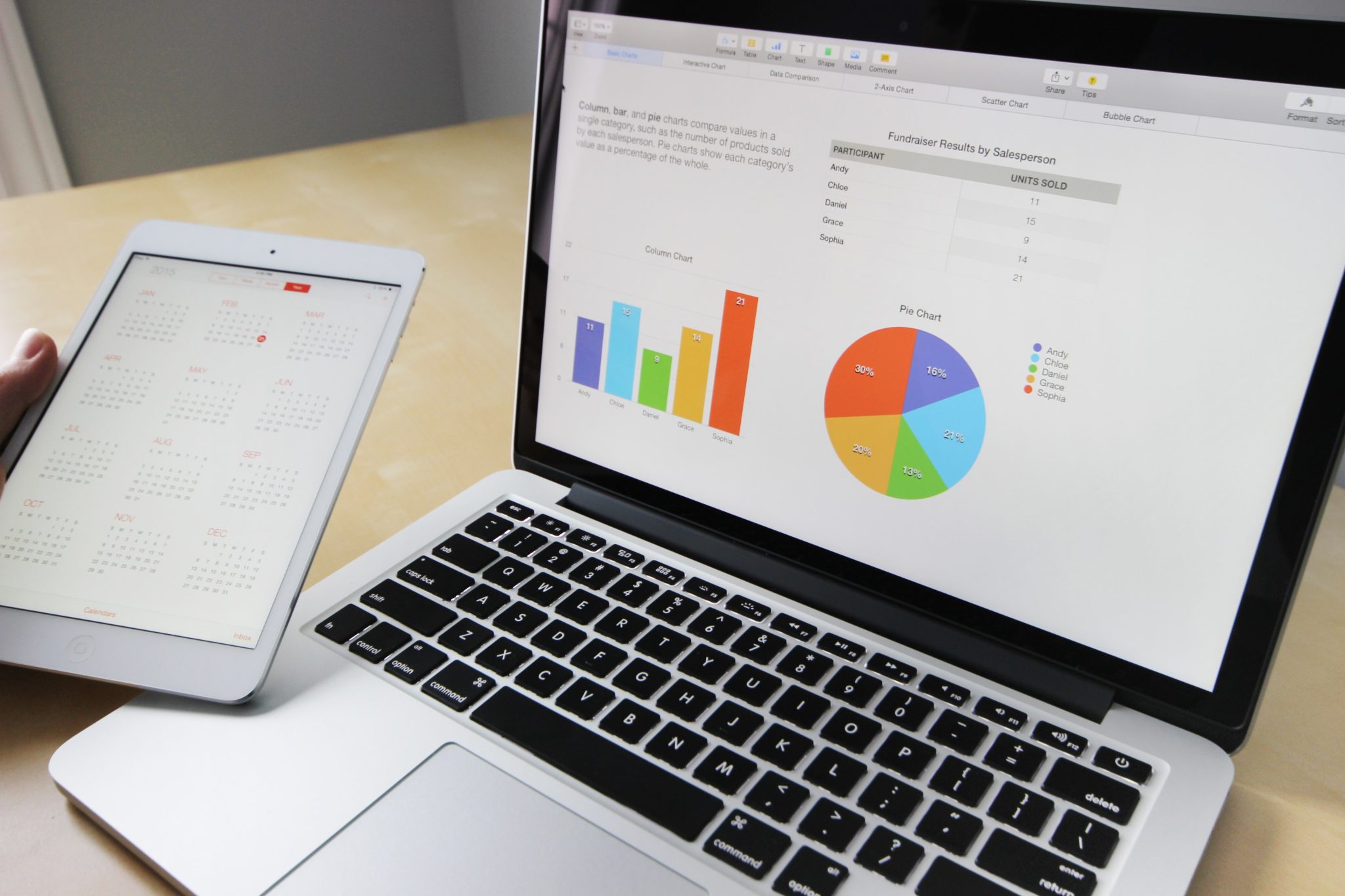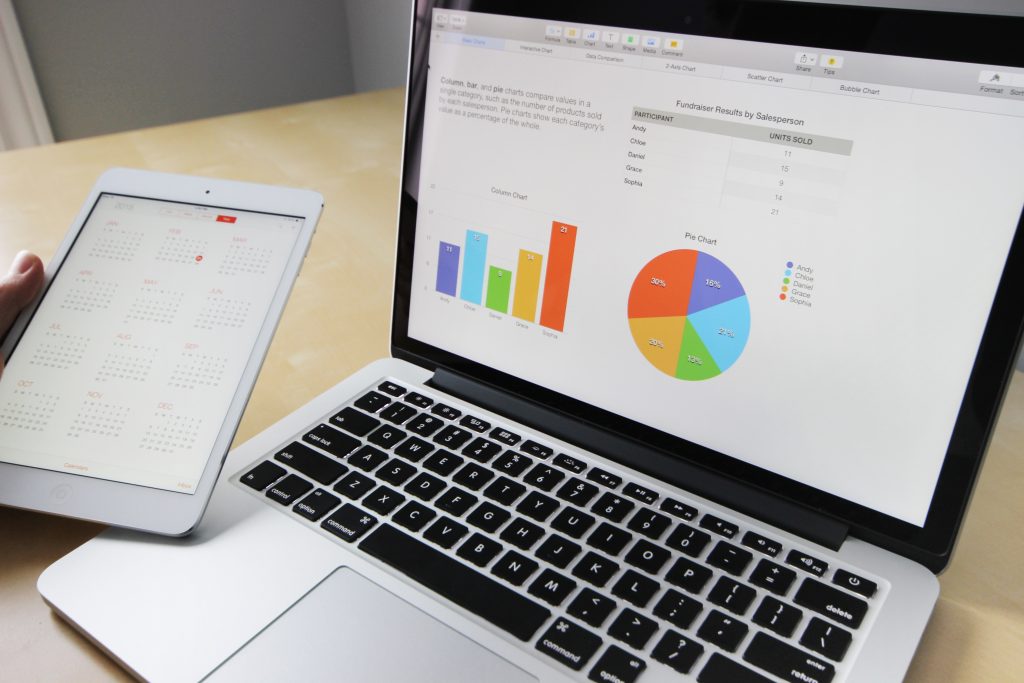 How can we help you scale up?
With the right support, your agency can reach new heights. Our outsourced finance team services  are designed to provide the essential support your business needs for sustained growth. From cash flow management to profitability analysis, we'll give you the space and confidence to plan your next big move.
Take the next step towards a financially strong and thriving agency