Have you given up on business forecasting due to the current economic situation?
I see that a lot and I'm often asked how to forecast when the economic situation is uncertain, you're not sure the level of business you might be getting, and it's challenging to work out any assumptions.
If you want to make sound strategic decisions that will impact your company, you must have financial projections in place. And I'm talking about the next 12 months in your business (at least!).
Your forecast will probably never be 100% accurate – but it's not about precision.
It's to help you with business decision-making, look at a bigger picture, and help you steer your business forward towards the best possible outcomes (despite the circumstances).
"The goal of forecasting is not to predict the future but to tell you what you need to know to take meaningful action in the present".
Paul Saffo
One of my clients mentioned to me in a recent conversation: "It's not always about the market. There will always be ups and downs, but we need to learn how to navigate it."
Do you agree?
And to be able to navigate the ups and downs, planning is essential. It's how you create results in your business.
The good news is that the tools you need to plan for the future are readily accessible to you and are being used by thousands of businesses daily.
Forecasting, just like planning, is about choosing (and quantifying) the target you're aiming at and deciding on taking specific steps towards it until you reach it. You must use it to confront your reality and drive your business forward and towards best-possible outcomes to drive profit and cash flow.
Forecasting is also one of the key pillars of sound financial management in your business, and you shouldn't neglect the value it can add to your business.
6 reasons why forecasting is ridiculously important for your business
1. It's how you quantify your vision
A forecast is a dynamic financial tool that helps you articulate a vision for you, your business, your employees, and your stakeholders.
The majority of companies only have a financial plan dating back to last year (or even before that!) with a set of assumptions in place. However, isn't it time to question them? They're obviously not relevant anymore.
And what's your new vision, and what are you aiming at in this new reality?
Forecasts take into consideration changing conditions of the market, that's why they're fundamental to making business decisions, particularly in the current climate.
2. It helps you step back and truly understand what the 12-24 months will look like in your business
"Hope for the best but prepare for the worst"
As the saying goes, running a business is a long-term project and chances are that you've decided to put everything you've got into it. Forecasting helps you plan for both short- and long-term. The exercise itself gives you a level of comfort and an opportunity to think through possible outcomes.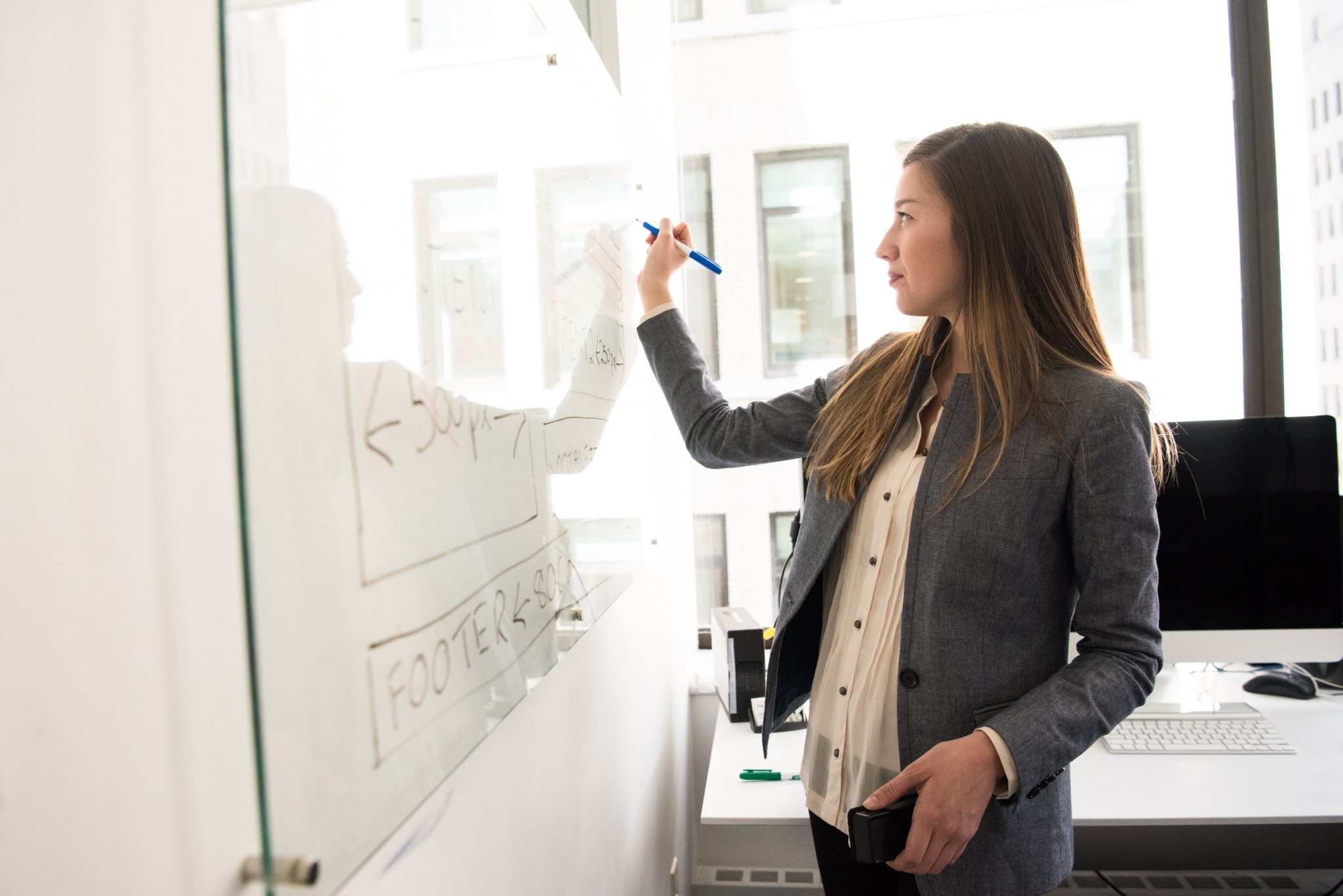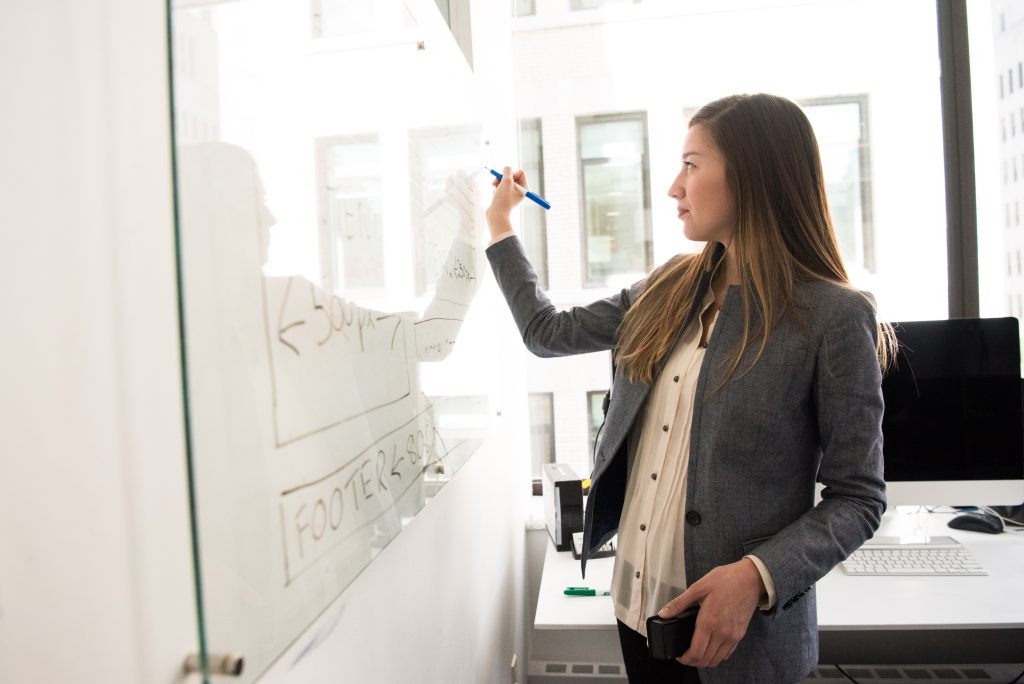 3. It will help you understand the operating structure of your company and create "What-if scenarios"
This is crucial so that you can prepare yourself and decide how you will react if certain scenarios happen.
For example, if your business is reduced by 20%, what costs will you need to cut from my business? What about employee salaries? Or supplier payments?
Whatever the future holds, you'll know exactly what action steps you should take.
Forecasting is a lot about optimising the resources you have at your disposal and deciding how to best use the funds available in your business.
Very rarely, we have endless supplies of cash available. Usually, it's just the opposite – never enough cash. Thinking through how to best utilise it will give you the advantage you need to get ahead in your business.
4. It will help you identify cash flow gaps and understand whether you will need funding in the future
You can prepare for your funding needs well in advance.
Do you need a line of credit arranged? A new loan? Equity injection? Having a forecast in place will give you answers to these questions.
5. It will enhance credibility with your investors and with lenders so that you get the support you need to grow your business.
6. And if your business is growing, accurate forecasting is the key to growing at a rate suited to your ability to meet demand. 
So how can you create reliable projections for your business?
As I mentioned at the beginning, forecasts are not always accurate, and they can be quite a "hit and miss".
Creating projections for a new business is particularly challenging.
There is no historical data to use, so obviously, financial projections will involve a lot of "guesswork" (or what us, finance people, call "guesstimating" – technical term).
Whenever I see a forecast written out to two decimal places, I cannot help but wonder if there is a misunderstanding of the limitations of the data, and an illusion of precision.
Barry Ritholtz
Similarly, forecasting in a volatile economic climate can be very tricky too.
Remember though that financial forecasting is not about precision – it's designed to help you with business decision-making and look at a bigger picture.
Here are a few guidelines for a successful forecasting process
Ask "what-if" questions about your business.
See how this translates into numbers – prepare 3 scenarios when forecasting; you'll have your base scenario (your best guess) and then worst-case and best-case scenarios.
Start with your sales projections.
Forecasting sales is probably the most challenging part, as there are many variables and unknown factors involved. Additionally, due to the pandemic, your past performance is not a good indication of the future. Nevertheless, sales forecasts are a necessary tool in measuring the performance of your sales team, marketing campaigns, operations. They're also a vital part of the cash flow projections.
Every year is different so always start with a list of assumptions. They're a list of factors that could significantly affect your sales and will form the basis of your forecast.
Examples are overall market performance, your typical conversion rates, change in pricing, new services offered. Quantify your assumptions as this will help you to see the impact they have on your business.
Once you've got a list of assumptions ready, you can start with the forecast.
To make the process easier, break the revenue streams down by type of services and projects or even individual clients.
Now, it's essential you do your best to predict actual sales – and not work out how to achieve a specific target. You're forecasting what you think will be sold, and not what you'd like to be sold. This doesn't mean you can't stretch your targets but try to get the balance right.
It goes without saying, the situation and market conditions are changing rapidly – so please review and adjust every month or even every week!
Review all your costs lines (direct costs and overheads).
Have they changed recently? Decide what opportunities you have to reduce your cost base in the long-term. You can get help in this area by employing an external consultant to help out with supplier negotiations and cost reduction. Or maybe you're in a position where you're growing your sales, in that case, your cost base, including payroll, will increase and it needs to be factored in.
Identify activities that will help you grow your business back and how much they will cost.
Then consider if you require any additional capital to recover and incorporate this into your forecast. How long do you think it'll take to see a positive return on this investment? Are there ways to increase revenues without a large investment? Can you improve the profitability and take incremental investments from operating profit rather than a large one-time capital investment?
Add contingency and be realistic.
You should always err on the side of caution. In my career, I've worked with many managing directors and owners who were way too optimistic in their projections (particularly if they're coming from sales/marketing backgrounds – no offence!). Reviewing best/worst case scenarios helps also.
Involve your team and the finance department.
Not having any feedback on your projections, is one of the biggest mistakes I see among business owners. Your team sales or customer service team often have the best knowledge of your clients' buying intentions. So ask for their opinions and allow time to speak to the clients. On another note, get someone experienced to challenge your assumptions. Consider if you require any additional capital will you need to recover and incorporate this into your forecast. Preferably your accountant or someone from your finance department.
If you don't like what your forecast says, act immediately.
Involve your team and implement specific actions and initiatives to get you back on track.
Make sure your data is accurate, up-to-date, and get help if required.
Before we start the forecasting process, you must understand what's going on in your business now, and for that, you need your historical and current data spot-on. Only then you can work on future projections.
Don't get into too much detail.
It'll discourage you from using this powerful tool too quickly! Always think about how you can simplify this process.
Prepare a short summary of major changes in the forecast, and comment on assumptions.
This will be useful for you as well others who'll have access to your financial forecast.
Create a repeatable process.
This is not a one-off exercise. We're not doing it to just get additional funding, for example. Incorporate this process into your monthly financial reviews and investigate the variances between actual performance vs forecast.
Remember, a reliable forecast is designed to help you provide solid answers to the following questions:
How much money are we going to make this year?
How much cash can be distributed to the business owners?
How much debt can we pay down this year?
How much cash should we set aside to pay corporate taxes?
What are the numbers we should be focusing on, are there any downward trends?
How far ahead/behind our desired results are we?
NEXT STEPS AND RECOMMENDATIONS
Ideally, every decision you make in your business, every resource you allocate, cost you reduce, or client you chase etc. is based on informed reasoning that stems from your forecast.
With a forecast in place, you'll know where you're going, see the obstacles ahead of you, and opportunities ahead of you. If you have this excellent big picture overview, you're much more likely to achieve your financial goals, and create a bigger and brighter future for your business.